Wind, solar, renewables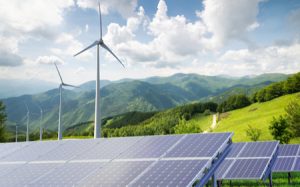 Metering and mixing for generating renewable energies is an area of expertise. Constructing demanding systems and components for i.e. wind rotor blades. With our dosing systems you will have a perfect component in your production process. Infusion process, surface finishing of turbine blades, gel coat with epoxy and polyurethane systems etc.
Precise and reliable metering and mixing for a variety of applications.
Application examples:

Infusion
Surface finishing
Gel coating
Battery housing production
PV (photovoltaic) module production
Bonding of solar cells