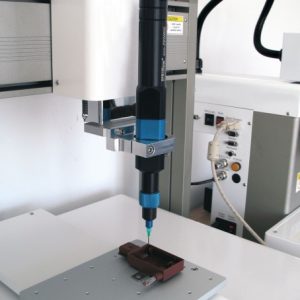 Are you searching the market for dispensing solutions? So read on here. You now have the opportunity to rent a dispenser from Scanmaster!
This option allows you to test and utilize the latest and most efficient dispensing equipment on the market without much investment required.
What can you rent?
We rent dispensers that cover a wide area in terms of capacity and size. This allows us to offer an optimized solution that meets your needs.
Rental Dispensers:
All dispensers are rented incl. accessories and advice.
About eco-PEN from preflow by ViscoTec
eco-PEN is extremely suitable for micro-dispensing, ie applications requiring high precision, repeat accuracy and reliability.
Typical applications are glob top, underfill, sealing, pearl dosing, dot dosing and molding.
Your benefits of renting:
No big investment: You don't have to spend money on equipment before you know if the solution works for your production.

You get started quickly

Fixed rental performance makes budgeting easier

Possibility to buy the equipment so you do not have to "waste" the used crowns.

If you do not want to buy, the equipment can simply be returned after the end of the rental period.
If you have any questions, please contact us at info@scanmaster.dk.
NOTE: Are you interested in renting, but do not fit the requirements?
At Scanmaster we also rent out larger dosing machines and solutions.
Among other things. we rent this versatile and user-friendly machine perfectly for medium viscosity materials such as. epoxy, polyurethane or silicone having a mixing ratio of 100: 100 to 100: 16.
Or this proven and compact solution for ingesting epoxy resins, providing a clean, cost-effective alternative to hand blending. 
The possibilities are many!
Contact us at info@scanmaster.dk for more information.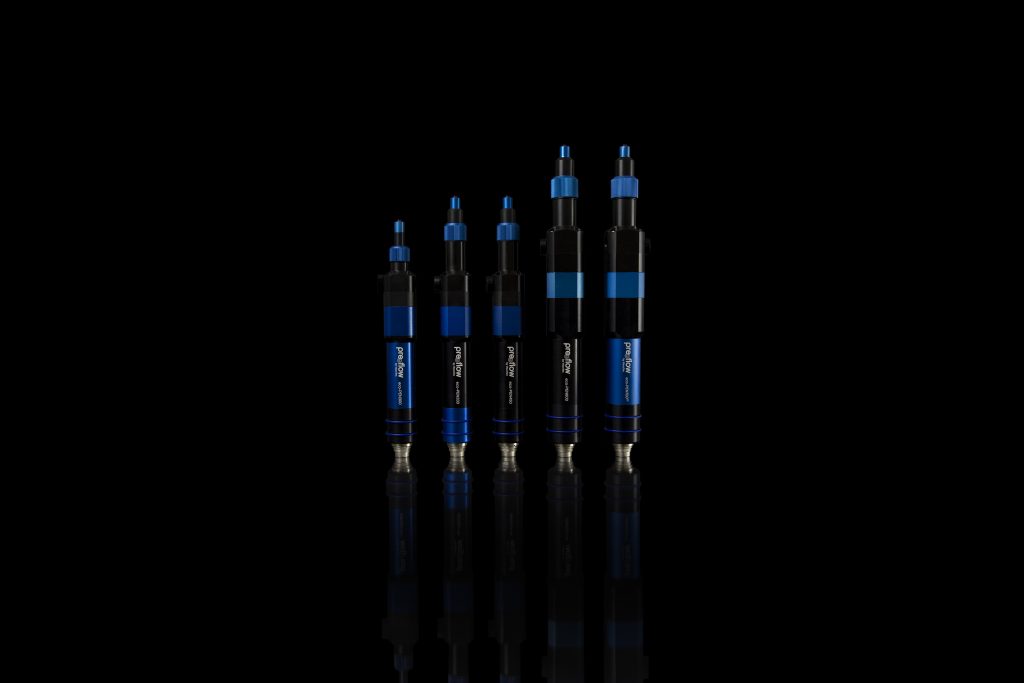 Er du ved at afsøge markedet for dispenseringsløsninger? Så læs med her. Nu har du nemlig mulighed for at leje en dispenser hos Scanmaster
Denne mulighed gør det muligt for dig at teste og benytte det nyeste og mest effektive dispenseringsudstyr på markedet uden en stor investering er nødvendig.
Hvad kan du leje?
Vi udlejer dispensere der dækker et bredt område i forhold til kapacitet og størrelse. Dermed kan vi tilbyde en optimeret løsning, der rammer dine behov.
Udlejningsdispensere:
Alle dispensere udlejes inkl. tilbehør og rådgivning.
Om eco-PEN fra preeflow by ViscoTec
eco-PEN er yderst velegnet til mikrodispensering, altså applikationer der kræver en høj præcision, gentagelsesnøjagtighed og pålidelighed. Typiske applikationer er glob top, underfill, forsegling, perledosering, prikdosering og indstøbning.
Dine fordele ved at leje:
Ingen stor investering: Du slipper for at binde penge i udstyr inden du ved, om løsningen fungerer til din produktion.
Du kommer hurtigt i gang
Fast lejeydelse gør budgettering nemmere
Mulighed for at købe udstyret, så du slipper for at "spilde" de brugte lejekroner.
Ønsker du ikke at købe kan udstyret blot leveres tilbage efter endt lejeperiode.
Har du spørgsmål er du velkommen til at kontakte os på info@scanmaster.dk.
OBS: Er du interesseret i at leje, men passer dispenserne ikke til dine behov? 
Hos Scanmaster udlejer vi også større doseringsmaskiner og løsninger. 
Bl.a. udlejer vi denne alsidige og betjeningsvenlige maskine perfekt til til medium viskositets materialer som f.eks. epoxy, polyurethan eller silicone med blandingsforhold mellem 100:100 og 100:16.
Eller denne gennemprøvet og kompakte løsning til indtagning af epoxyharpikser, som giver et rent, omkostningseffektivt alternativ til håndblanding.
Mulighederne er mange! Kontakt os på info@scanmaster.dk for mere information.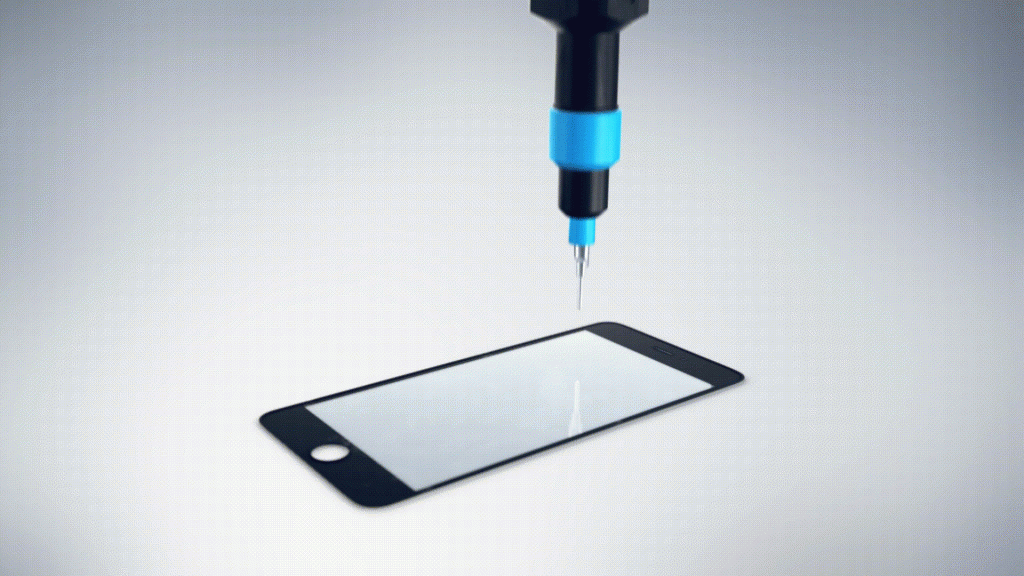 Letar du efter marknaden för dispenseringslösningar? Så läs vidare här. Du har nu möjlighet att hyra en dispenser från Scanmaster
Detta alternativ låter dig testa och använda den senaste och mest effektiva dispenseringsutrustningen på marknaden utan mycket investeringar.
Vad kan du hyra?
Vi hyr ut dispensers som täcker ett brett område med avseende på kapacitet och storlek. Detta gör att vi kan erbjuda en optimerad lösning som uppfyller dina behov.
Hyres Dispensers:
Alla dispensers hyrs inkl. tillbehör och råd.
Om eco-PEN från preflow av ViscoTec
eco-PEN är extremt lämplig för mikrodispensering, dvs applikationer som kräver hög precision, upprepad noggrannhet och tillförlitlighet. Typiska applikationer är glob top, underfill, tätning, pearl dosering, dot dosering och gjutning.
Dina fördelar med att hyra:
Ingen stor investering: Du behöver inte spendera pengar på utrustning innan du vet om lösningen fungerar för din produktion.
du kommer snabbt igång
Fast hyraprestanda underlättar budgeteringen
Möjlighet att köpa utrustningen så att du inte behöver "slösa" de använda kronorna.
Om du inte vill köpa, kan utrustningen helt enkelt returneras efter hyresperiodens slut.
Om du har några frågor, kontakta oss på info@scanmaster.dk.
OBS: Är du intresserad av att hyra men utrustningen passar inte dina behov?
Hos Scanmaster hyr vi också ut större doseringsmaskiner och lösningar.
Bland annat vi hyr denna mångsidiga och användarvänliga maskin perfekt för medelviskosmaterial som. epoxi, polyuretan eller silikon med ett blandningsförhållande av 100: 100 till 100: 16.
Eller denna beprövade och kompakta lösning för intag av epoxihartser, vilket ger ett rent, kostnadseffektivt alternativ till handblandning.
Möjligheterna är många! Kontakta oss på info@scanmaster.dk för mer information.