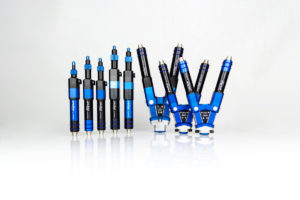 The answer is preeflow dispensing equipment!
A large part of the user experience when using a smartphone or tablet depends on the screen itself, including image quality, durability and reaction time. 
All this depends on of a process called optical bonding, watch video here. 
Optical bonding is the joining of two layers of material with a liquid, optically clear adhesive, in other words: glass is glued on display with a transparent glue. This optical adhesive is applied with a dispenser. 
For this process, our customers use preeflow equipment with great success. For example, a dispenser for a task like this could be eco-PEN450. 
Using this dispenser achieves a significantly improved screen performance compared to other methods. The process and our extraordinary optical bonding equipment lead to increased durability and excellent image quality. 
The advantages of optical bonding with preeflow equipment are thus: 
High image quality and sharper contrast
Greater resistance to external influences
Increased readability of screens with less reflection
No air holes between glass and display
Do you want to know more? Please contact us at info@scanmaster.dk, we would like to share our experience with you.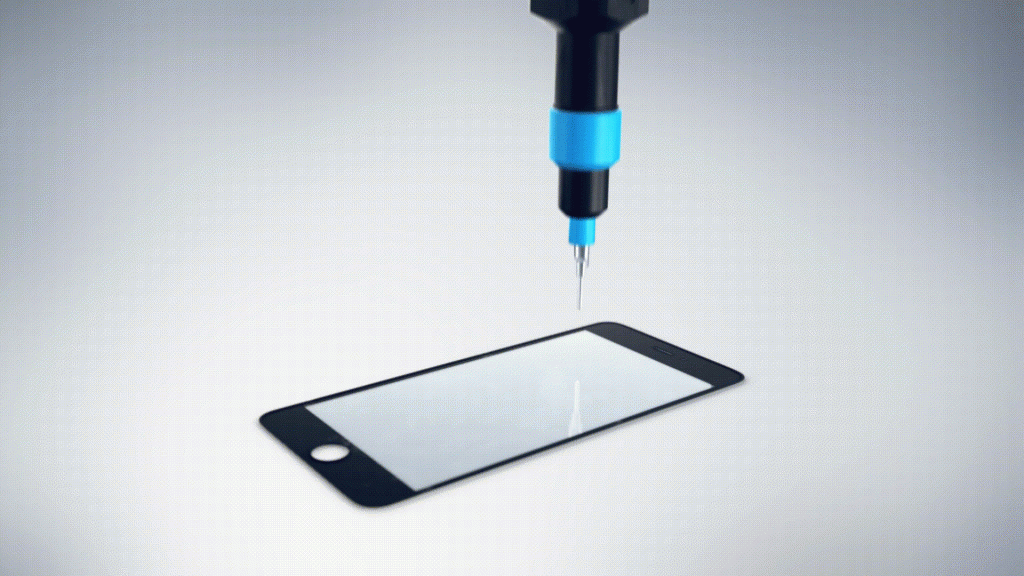 Svaret er preeflow dispenseringsudstyr!
En stor del af brugeroplevelsen, når man benytter en SmartPhone eller en tablet, afhænger af selve skærmen, herunder billedkvaliteten, holdbarheden og reaktionstiden. 
Alt dette afhænger bl.a. af en proces kaldet optical bonding, se video her.
Optical bonding er sammenføjningen af to lag materiale med et flydende, optisk klart klæbemiddel, sagt med andre ord: glas limes på display med en gennemsigtig lim. Dette optiske limklæbemiddel påføres med en dispenser.
Til denne proces benytter vores kunder med stor succes udstyr fra preeflow. 
En dispenser til en opgave som denne kunne fx være eco-PEN450. 
Ved brug af denne dispenser opnås en markant forbedret skærmydelse sammenlignet med andre metoder. 
Processen og vores ekstraordinære udstyr til optical bonding fører til en øget holdbarhed og en fremragende billedkvalitet.
Fordele ved optical bonding med preeflow udstyr er altså: 
Høj billedkvalitet og skarpere kontrast
Større modstand mod eksterne påvirkninger
Forøget læsbarhed af skærme med mindre refleksion
Ingen lufthuller mellem glas og display 
Vil du vide mere? Så kontakt os på info@scanmaster.dk, vi deler gerne vores erfaring.