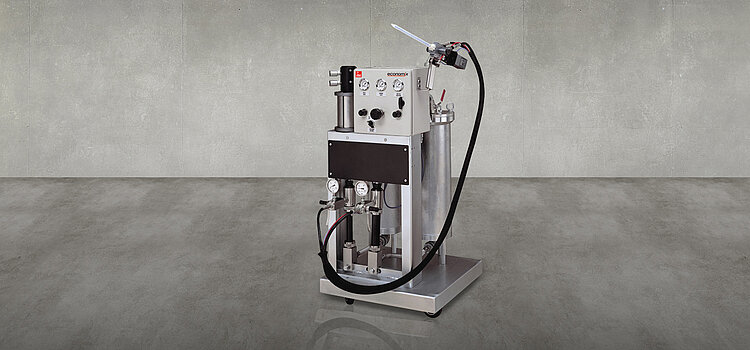 Scanmaster rents out mixing and dosing machines
Are you going to start a new production, but are you not ready to make a big investment in new equipment? Or are you faced with an acute glue or dosing task? Then Scanmaster has the solution for you!
Scanmaster rents out various mixing and dosing machines. 
Advantages of renting: 
You get started quickly

No big investment: You do not have to spend money on equipment before you know if the solution works for your production.

Fixed rental performance makes budgeting easier

Opportunity to buy the equipment so you do not have to "waste" the used rental crowns.

If you do not want to buy, the equipment can simply be returned after the end of the rental period.
One of our rental machines is an Economix from Dopag. Economix is ​​a very versatile and easy-to-use machine for mixing and dosing low to medium viscosity materials such as. epoxy, polyurethane or silicone with mixing ratios between 100: 100 and 100: 16. The machine is built around two very robust piston pumps, and can thus handle materials both with and without fillers. It only requires compressed air connection and can deliver a flow of up to 2 l / min. It is particularly suitable for e.g. coating, encapsulation, gluing, lamination, sealing, surface treatment and similar dosing tasks.
Are you looking for another solution? Then contact us for a non-binding offer! We definitely have a machine that can help in your production.
E.g. we rent out our popular preeflow micro dispensers, which delivers precise, purely volumetric dosing of fluids in small and very small quantities.
If you have any questions please contact us via info@scanmaster.dk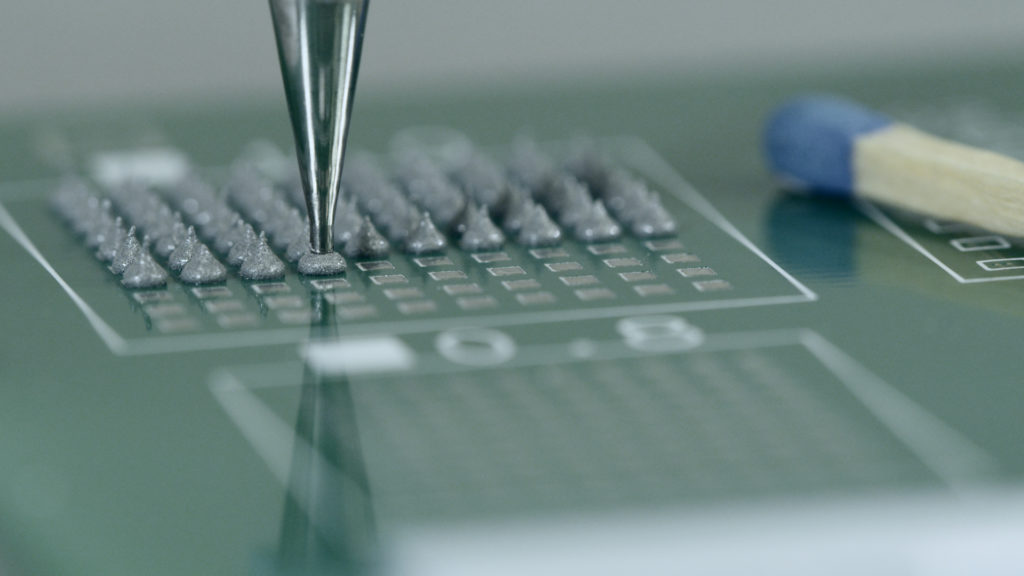 Scanmaster udlejer blandings- og doseringsmaskiner til dit behov.
Skal du i gang med at producere, men er du ikke klar på den store omkostning, der som oftest følger med, når man skal have nyt udstyr? Eller står du med en akut lim- eller indstøbnings opgave? Så har Scanmaster løsningen!
Scanmaster udlejer nemlig diverse blandings- og doseringsmaskiner. 
Det kan være en fordel at leje en maskine, fordi: 
Du kommer hurtigt i gang
Ingen stor investering: Du slipper for at binde penge i udstyr inden du ved, om løsningen fungerer til din produktion.
Fast lejeydelse gør budgettering nemmere
Mulighed for at købe udstyret, så du slipper for at "spilde" de brugte lejekroner.
Ønsker du ikke at købe, kan udstyret blot leveres tilbage efter endt lejeperiode.
En af vores udlejningsmaskiner er en Economix fra Dopag. 
Economix er en meget alsidig og betjeningsvenlig maskine til blanding og dosering af lav- til medium viskositets materialer som f.eks. epoxy, polyurethan eller silicone med blandingsforhold mellem 100:100 og 100:16.
Maskinen er opbygget omkring to meget robuste stempelpumper, og kan således håndtere materialer både med og uden fyldstoffer. Den kræver kun trykluft tilslutning og kan levere et flow på op til 2 l/min. Den er særdeles velegnet til bl.a. coating, indkapsling, limning, laminering, forsegling, overfladebehandling og lignende doseringsopgaver.
Søger du en anden løsning?
Så kontakt os for et uforpligtende tilbud! Vi har helt sikkert en maskine, der kan hjælpe i din produktion.
Bl.a. udlejer vi vores populære preeflow mikrodispensere.
Kontakt os på info@scanmaster.dk for mere information!