Scanmaster has just launched ViScaMix, a Danish-developed 2-component dosing system for e.g. potting of electronics, and the reception has been absolutely amazing!
After the launch, we have experienced enormous interest from both home and abroad, and we are therefore working hard to keep up with the orders.
We are happy and proud that our enormous development work and our ambition to create the ultimate dosing system has aroused such great interest in several different industries, and we look forward to having even more ViScaMix dosing systems becoming part of the production in Denmark as well as foreign companies.
And we can well understand the demand. Here are just a few of the benefits of ViScaMix:
Manual dispensing system (incl. treatment)
Expandable to a semi-automated solution
Easy to transport
Material-friendly dispensing
Few wearing parts
Easy handling
All-in-one system
Are you interested in more information about ViScaMix? Feel free to contact us at info@scanmaster.dk or on tel .: +45 4582 8090.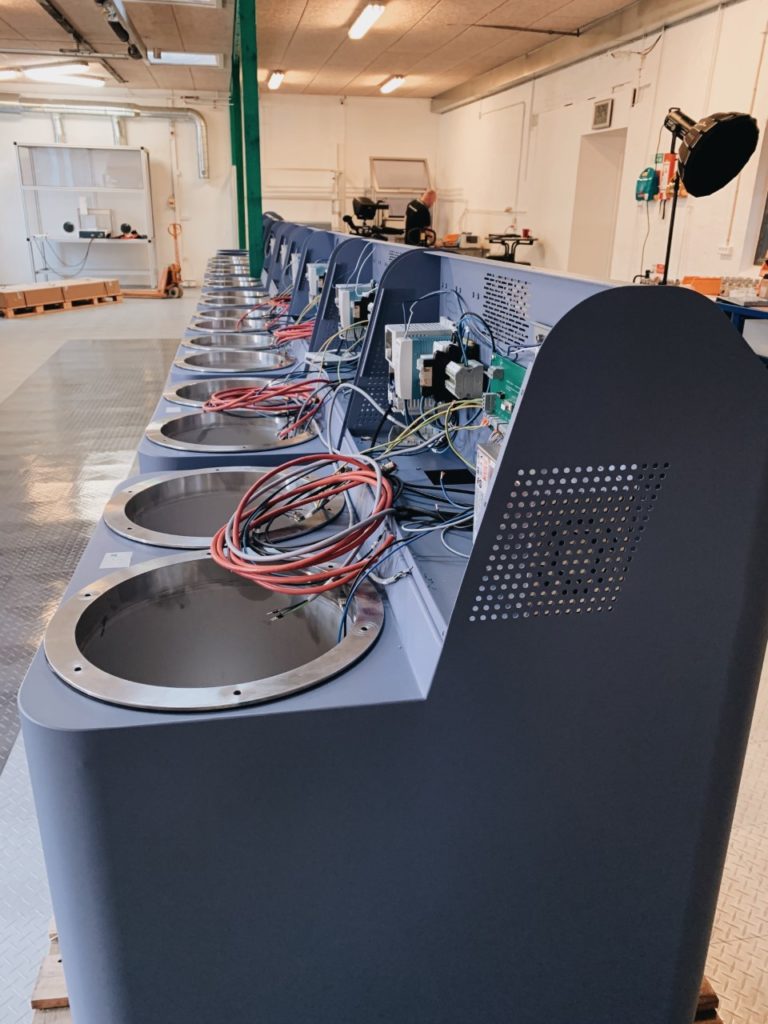 Scanmaster har netop lanceret ViScaMix, et dansk udviklet 2-komponent doseringssystem til bl.a. potting af elektronik, og modtagelsen har været helt fantastisk!
Efter lanceringen har vi oplevet en enorm interesse fra både indland og udland, og vi arbejder derfor på højtryk for at kunne følge med i bestillingerne. 
Vi er glade og stolte over, at vores enorme udviklingsarbejde og vores ambition om at skabe det  ultimative doseringssystem, har vækket så stor en interesse i flere foskellige brancher, og vi ser frem til at endnu flere ViScaMix doseringssystemer bliver en del af produktionen i danske såvel som udenlandske virksomheder. 
Og vi kan godt forstå efterspørgslen. Her nævnes blot et par af fordelene ved ViScaMix: 
Manuelt doseringssystem (inkl. Behandling)
Kan udvides til en semi-automatiseret løsning
Let at transportere
Materielvenlig dispensering
Få sliddele
Nem håndtering
Nem vedligeholdelse 
Økonomisk
Alt-i-et-system
Er du interresseret i mere information om ViScaMix? Så kontakt os gerne på info@scanmaster.dk eller på tlf.: +45 4582 8090. Vi glæder os til at hjælpe dig videre! 
SCANMASTER 
Scanmaster er Skandinaviens mest udviklings- og serviceorienterede leverandør af unikke doseringsløsninger til ethvert industrielt behov i rette tid og kvalitet.
Du har behovet, vi har løsningen!