Guarantee of great professional outcome at the theme day on dispensing of liquid and pasty media.
It will be a tributary when SCANMASTER holds a dispensing workshop, a combination of seminar and exhibition in Roskilde Congress Center (Denmark) on Wednesday May 4th 2022.
SCANMASTER has previously held fruitful seminars for its customers with great success.
By this time combining seminar and exhibition, the intention is to create a more vibrant and informal atmosphere than with the traditional seminar form.
Participants are thus free to choose between the presentations on stage, visit exhibition stands, network with other professionals or discuss specific projects with the presenters and SCANMASTER's main suppliers of dispensing equipment DOPAG, VISCOTEC and PREEFLOW who will be represented too.
Interesting presenters will deliver live and video presentations on stage throughout the day.
Among other things, they will talk about e-mobility, thermal management, coating and underfilling of electronics, 3D printing and much more.
DOPAG, VISCOTEC and PREEFLOW exhibits: 1-component dispensers, 2-component dispensers, 3D printheads, preparing and emptying systems, etc.
In addition, SCANMASTER presents their unique developed 2-component machine, ViScaMix, which is primarily for encapsulating and potting of electronics.
Please, hurry up and sign up for an eventful and rewarding day where you will meet other professionals and specialists within dispensing of liquid and pasty media.
There is a guarantee of great professional outcome – this workshop becomes a tributary.
Where: Roskilde Congress Center – Møllehusvej 15, DK-4000 Roskilde. See map here.
When: Wednesday May 4th 2022. From 8:30 to 16:00
Language: Presentations will be in English
Catering: Breakfast, lunch and cold and hot beverages are included
Price: Participation is free but binding. A no-show fee of 100 EUR will be charged, if not showing up.
Registration: As soon as possible via the form below as there will be a limited number of places!
The no-show fee lapses if I cancel the participation before 20 April 2022. 
Cancellation must be in writing and sent to info@scanmaster.dk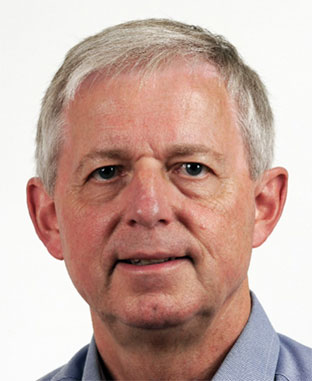 Claus Würtz Nielsen received his B.Sc. Electronic Engineering degree from the Engineering Academy of Denmark in 1980.
For 10 years he was Technical Expert, Internal Connectivity at Nokia Danmark until he in 2010 became CEO of E-Consult International, where he is acting as Senior Technology and Reliability Expert, Electromechanics.
Title of presentation 1:
Why and When to Coat Electronics
Abstract:
When Electronic devices are exposed to humid or wet environments there is a high risk for malfunction caused by Electro Chemical Migration (ECM) if the PCBAs are not well protected.
ECM, Condensation, PCBA Coating solutions and cleaning will be explained and visualized by migration and coating video clips.
Title of presentation 2:
Electrical interconnect reliability problems and solutions
Abstract:
To assure a high reliability of mobile devices, the electronics and mechanics must be designed to withstand certain levels of mechanical drop/vibration and temperature variations, as well as liquid ingress and condensation.
The most dominant Field Failure types – solder joint cracks, corrosion and Electro Chemical Migration will be discussed and solutions as proper selection of PCB surface finish, Coating and Underfilling, explained.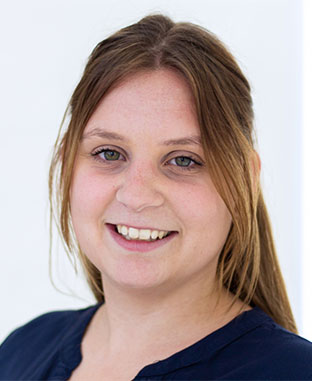 Anne-Sophie Dornberger works with Technical Sales at ViscoTec.
– University of Applied Sciences : 2015 – 2019
– Technical Sales at ViscoTec : 2019 – now
ViscoTec manufactures dosing & filling systems and dosing components for semi-automatic and fully-automatic production plants and assembly processes. The precise, reliable, fast and sophisticated technology convinces in the most diverse applications – and this worldwide.
Thermal Management in E-Mobility: Process-safe dispensing of thermal materials
I will talk about Thermal Management in E-Mobility: Process-safe dispensing of thermal materials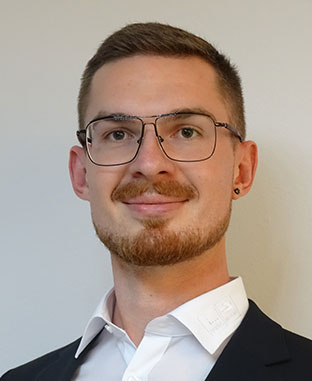 Raffael Endres is Product Manager at DOPAG.
– Bachelor of Science Mechanical Engineering at FHNW (CH) : 2015 – 2018
– Product Manager at DOPAG : 2019 – now
DOPAG is the reliable and competent partner for all concerns regarding metering and mixing technology.
DOPAG systems and components are used for processing and application of multi-component polymers or 1-component media such as adhesives, greases, and oils in various industries
I will talk about DOPAG core competencies with a focus on lubrication components.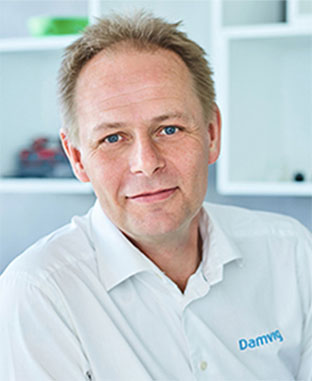 Flemming Gravesen is a 3D Printing Consultant Prototal Damvig A/S.
I have since 2009 advised on 3D printing.
For example, in optimizing designs for the technology, choosing the right materials to achieve the desired results and financial calculations to show the realism of the projects.
Likewise, I give companies input on how to learn to think in the possibilities of 3D printing.
I will talk about the real possibilities that exist within 3D-print / AM, and come up with concrete cases.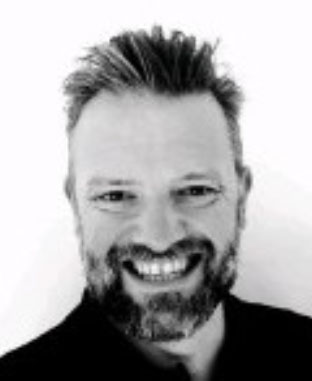 Jesper Houmøller is the owner of Silitrade ApS.
Graduate in Production Technology at UCL in Odense, Denmark.
Silitrade ApS is a trading company with over 10 years of experience in adhesive processes such as bonding of steel, plastic, etc. molding / potting of sensitive electronics as well as coating of electronic prints for a demanding environment.
Salesarea: Denmark, Sweden, Norway and Finland.
How do you protect your electronics?
What is your thoughts for choosing either silicone, PU or epoxy for potting of electronics
What is most important for you in the process for choosing a material for protecting of your electronics. Supplier, Delivery time, Climate, Reach, Price, Support, or something else?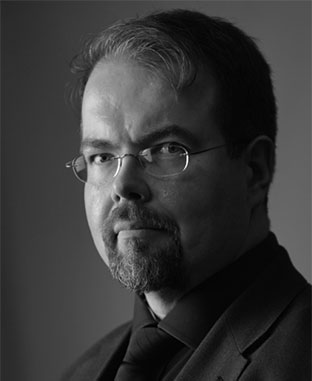 Head of Cool Sweden Initiative at Smartare Elektroniksystem.
Mechanical Engineer – Educated at the Royal Institute of Technology and Stockholm University
– Professionally active in the Electronics Industry since 1997
– Specialist in Electronics Thermal Management since 2002
Last 5 years:
– Head of Product Line Thermal at Nolato Silikonteknik
– CPO at APR Technologies
– COO at Mimicrys Technologies (current)
– Senior Specialist Thermal at Nolato Silikonteknik (current)
The Critical Importance of Thermal Management Technology for the Nordic Electronics Industry.
"Electronics is hotter than ever" is a phrase frequently uttered whenever the industry describes today's development and the current digital revolution's dependence on hardware.
The whole digitalisation — Industry 4.0, AI, IoT, 5G, Machine Learning, robots, autonomous self-driving vehicles, blockchain technology, etc — all depends on new generations of electronics hardware that can deliver higher performance in smaller packages and with shorter latencies than ever previously developed by industry.
However, this means that the phrase also has another, more literal meaning; no less true: electronics are getting hotter than ever also because the power density — the density of components that do things, and thus consume power, and therefore generate heat — is higher than ever, and growing rapidly.
The thermal challenges, and the ability to solve them. thus embed a critical, indeed fateful, issue for the industry: In the race to win the contracts for the next generation of electronics, sooner or later a point comes when the winner is the one who has best managed to stave off the next Power Wall; in other words, inevitably: the one that is best able to employ the most superior thermal management technology.
And yet, paradoxically, this is an issue that sees little focus or systematic approach in both industry and academia, especially here in the Nordic countries.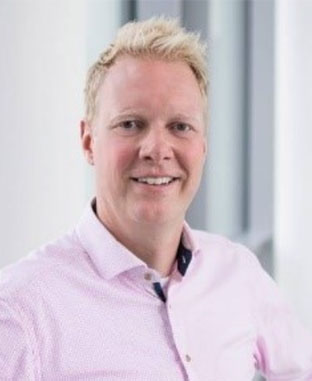 Robert Boks is a Business and Sales Development Manager
at Panacol-Elosol GmbH.
Studied Mechanical Engineering at the University of Applied Sciences in Enschede (NL).
Almost two decades of high-tech bonding and functional materials experience, mainly in the field of light curing.
Driving new adhesive and functional material solutions within Europe's high-tech industry. Strong focus on customer developments and requirements. Together with partners, machine integrators and institutes creating the best possible turnkey solution.
Keywords: #flexible #hearable #IME #medical #NIL #optical #OPV #wearable #WLO
Processing of (new generation) light curing adhesives
Working with light curing adhesives becomes more complex. During this partly interactive presentation we give an inside in how to deal with those materials from transport till curing.
All topics you can think of will be highlighted: the right transport conditions, proper thawing of different materials, protection of the dispensing area, the choice for the right curing wavelength as well as suitable curing devices..