Description
A solution that offers flexibility without compromising quality
Industries
These modern metering systems can be used in any industry where materials need to be applied in a high precision and repeatable way.
Automotive
Electrical and electronic
Renewable energy
Aerospace
White goods
and many more
Application Areas
Bonding
Sealing
Moulding
Encapsulation
Shot dispensing
Bead dispensing
Features and benefits
Modular construction enables a wide range of use, variable mixing ratios and flow rates
High precision through metering and mixing at the point of application
High process security through:

construction with reduced dead space
de-airing on the top of the metering chamber
metering chamber with pressure monitoring

Reduction of the maintenance through:

specially guided metering pistons
coupling between drive and metering piston
hermetic sealing of the piston with additional sealing liquid
Control unit
To control these systems a metering computer with touch screen terminal is used. With this metering computer all applications that can be achieved with vectodis can be parameterised and different metering processes can be memorised. The control unit is wired into a control cabinet. The metering computer can also handle applications where a speed proportional material supply is required, for example in combination with a robot.
Technical Specifications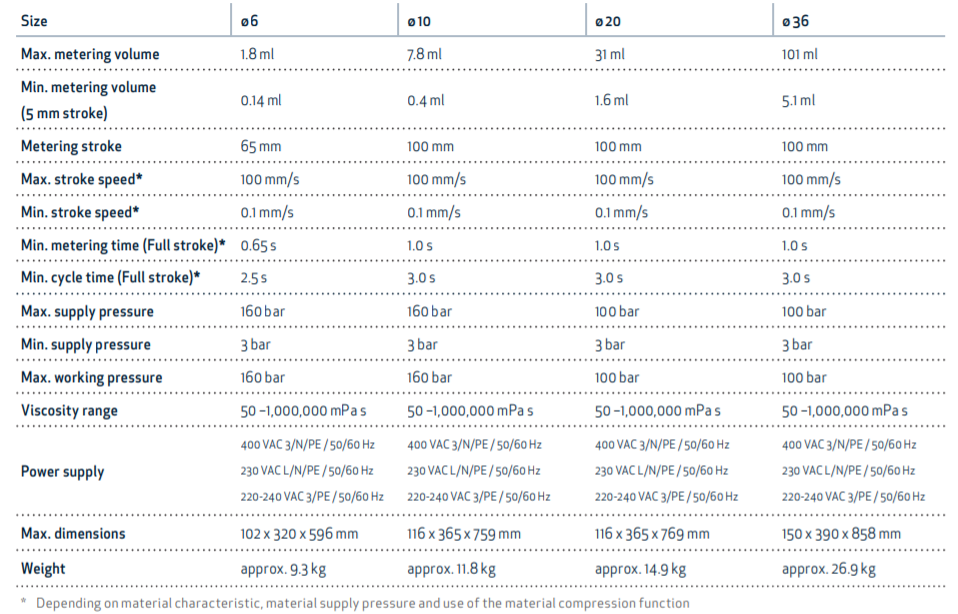 Which product do you require?
Together we will find the perfect solution for you.