Volumetric accurate dispensing of microdots until 0.06 microliter
Precifluid dispensers are easy for small amounts and safe with all types of fluids. Easy change-over of syringe and barrels for clean set-up for new use.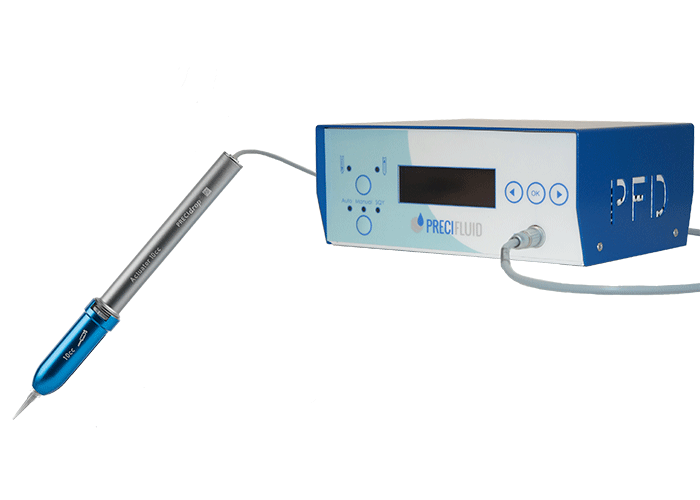 By the action of a linear step by step engine which makes the movement of a volume of product in a repetitive and checked way, this range goes beyond the limits of the pneumatic systems of dispensing (at least seven times more accurate) and allows deposit outstandingly smaller than most of the volumetric dispensers on the market with a minimum volume going to 0,06 microliters.
Precifluid Easy
• Smaller and lighter version. In comparison with the Precifluid the Easy-version has i.e. no drawback, only one automatic mode and only finger switch – no foot pedal. See all kinds in our webshop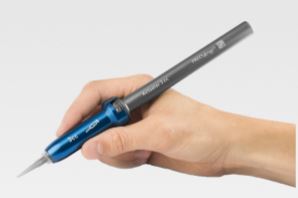 Go to our Document Center to view or download brochures and data sheets.
Read more about swiss/french Precifluid