Description
Precifluid dispenser complete box includes:
1 controller unit
1 gun with drop tube
1 foot pedal
1 finger switch
1 power supply
1 starter kit (needles and syringes).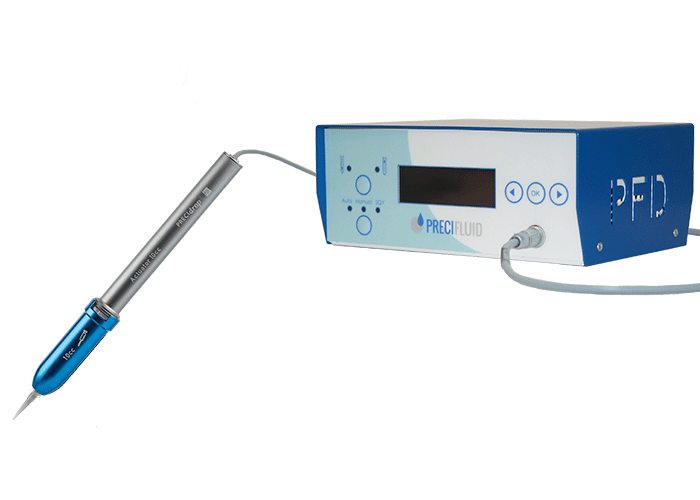 The equipment can operate in three modes:
Manual: As long as the cycle is activated by the pedal or switch, the machine table dispense at a defined speed. When it stopped, a drawback can be programmed.
Automatic: Each pulse (pedal or PLC control finger contact) the dispenser performs a deposition as the saved settings of the active program
Sequences: A sequence is a series of programs (same or different) spaced at a programmable time.
3cc Gun Specifications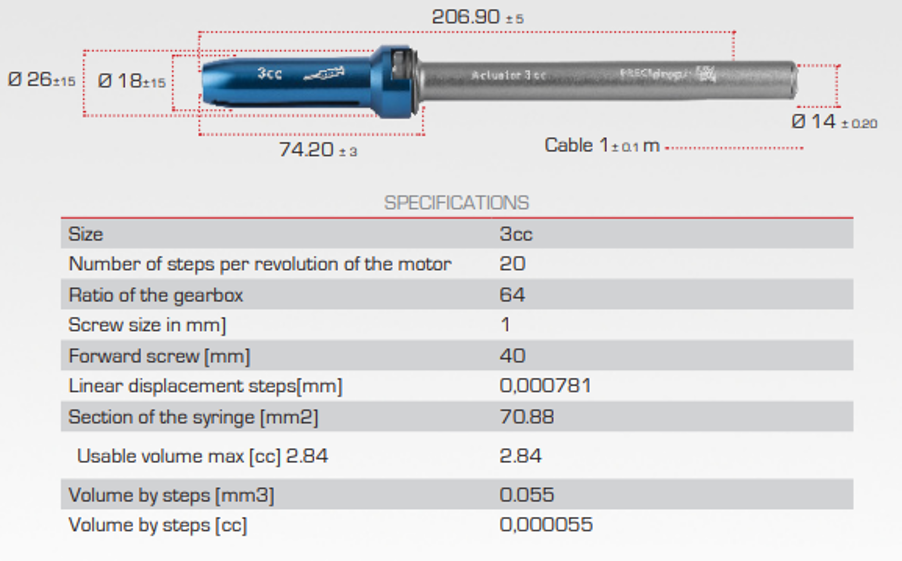 Watch this video to learn more about the dispenser
Which product do you require?
Together we will find the perfect solution for you.