Dosing technology for industrial applications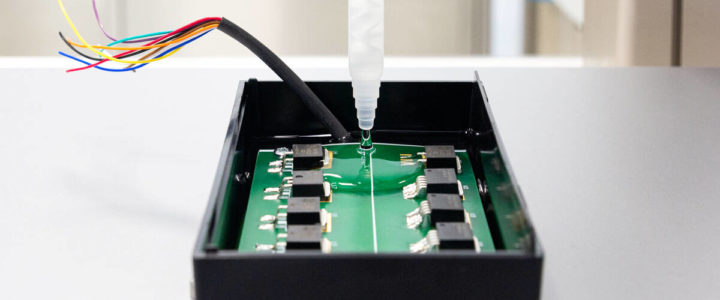 FLUIDS & PASTES PERFECTLY DOSED
Scanmaster offers a wide range of equipment for dosing and dispensing of all 1- or 2 component liquids, paste-like medias, glue, grease etc.
Depending on the specific application the configuration is chosen among modular and custom designed solutions to meet your needs. Sometimes demanding cases for an uninterrupted and highly precise dosing proces and other times less demanding low budget solutions. 
We want to be your preferred partner, also for service and parts later on. 

Scanmaster is now also a manufacturer. 
We have developed the ultimate 2-component dispensing machine. 
Watch the video above for more details.
Our products cover a wide range of applications
Precise microdispensing in the µl range
Speed-proportional bead dosing
Potting applications
Two-component mixing applications
High-precision filling under the highest hygienic requirements
Barrel emptying of solid pastes
And many other applications – ask us.
We are your perfect partner when it comes to handling low to high viscosity materials like fluids and pastes. With over more than 25 years of experience in this field Scanmaster convinces with numerous successful application examples. You have the need, we have the solution!
Our portfolio ranges from dosing and filling pumps, emptying and treatment / degassing systems as well as 3D print heads to pressure sensors. Our components also handle difficult 1-component and 2-component viscous materials – from low to high viscosity.
Scanmaster is perfectly suited for industrial applications – both semi- and fully automatic systems. For example food, adhesives, cosmetic or pharmaceutical creams and countless other viscous materials and pastes are processed gently.
Interested? Get in touch!
Our service team would be delighted to answer your questions.