Description
Product benefits
easy assembly/dismantling of the dispenser for cleaning procedure
free access to the entire internal pump space
reliable inspection and simple cleaning of the internal pump space
enhanced maintainability at identical high dosing accuracy
possibility of on-site verification of dispenser conditions
verification of the sealing unit during the cleaning service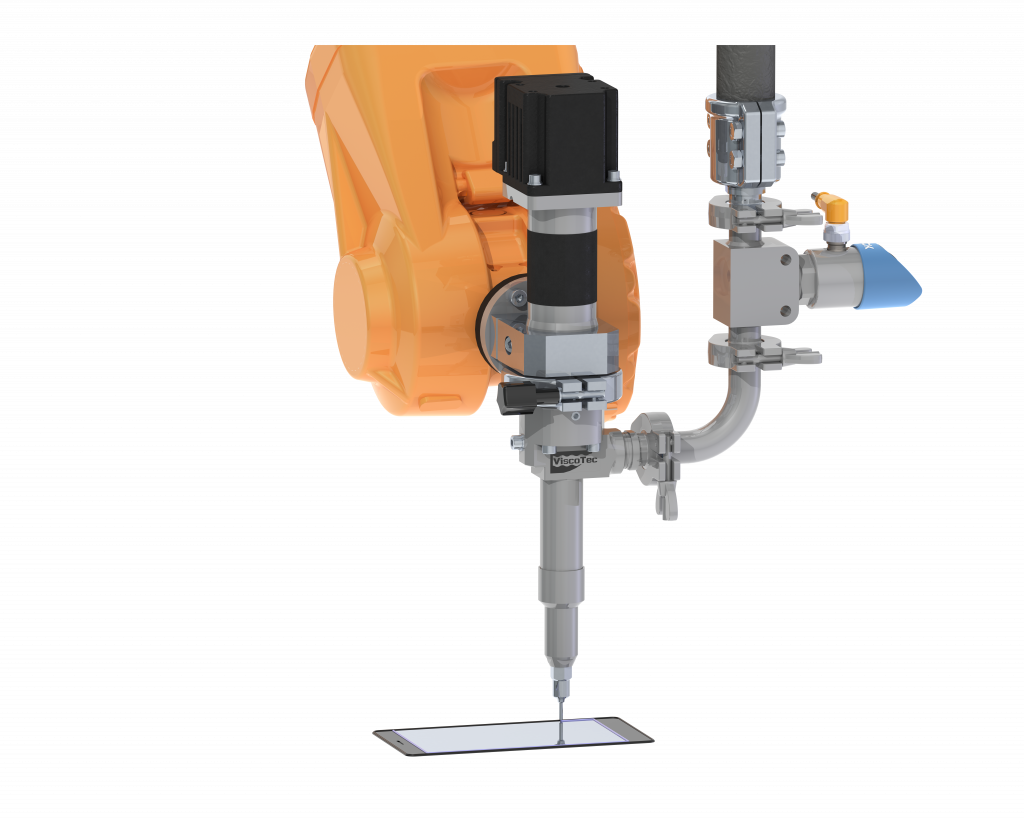 Applications
The dosing systems can be configured and used for multiple applications within a wide spectrum of media. Systems are available for processing of adhesives and sealants for both – 1-component applications as well as 2-component applications with the possibility of programmable settings of the mixing ratio:
Dosing, application, potting, 2-component processing and volumetric spraying technologies of 1-component and 2-component adhesives, sealants, pastes and potting materials
Application of dots and beads, possibility of programmable setting of dosing quantities and flow rate as well as mixing ratios for 2-component applications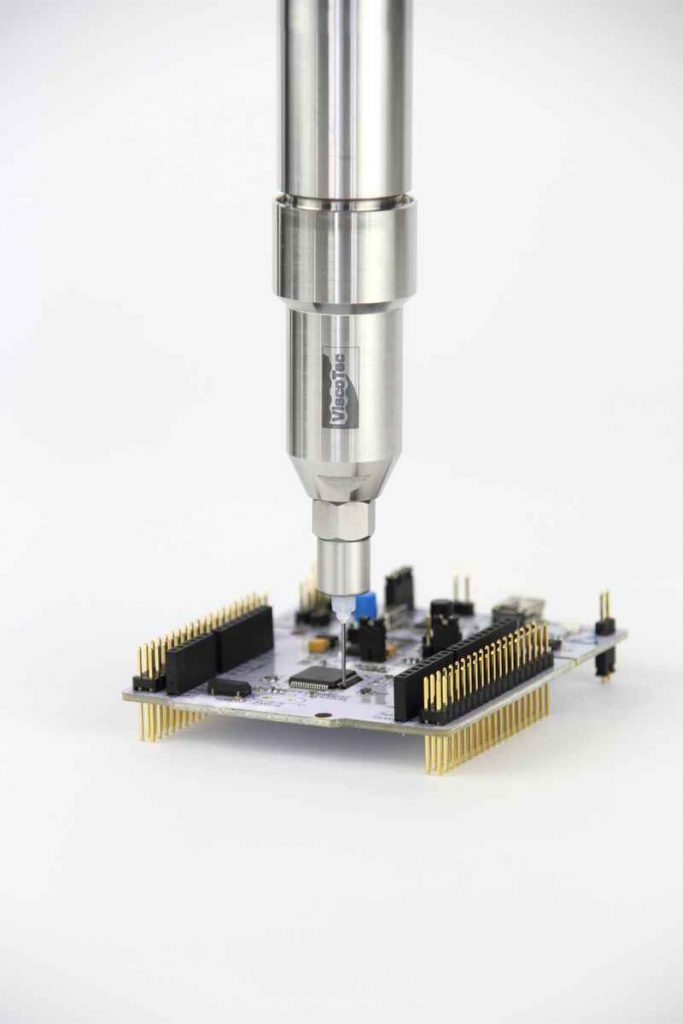 Advantages for an efficient production process
The enhanced product features of ViscoTec RD-EC dispensers help to optimize industrial production processes:
increased system availability due to an efficient cleaning process
reduction of overall maintenance costs
optimized cleaning procedure enables processing also of more critical materials
simple upgrade of existing production lines to the new ViscoTec EC-technology by minimized system
downtimes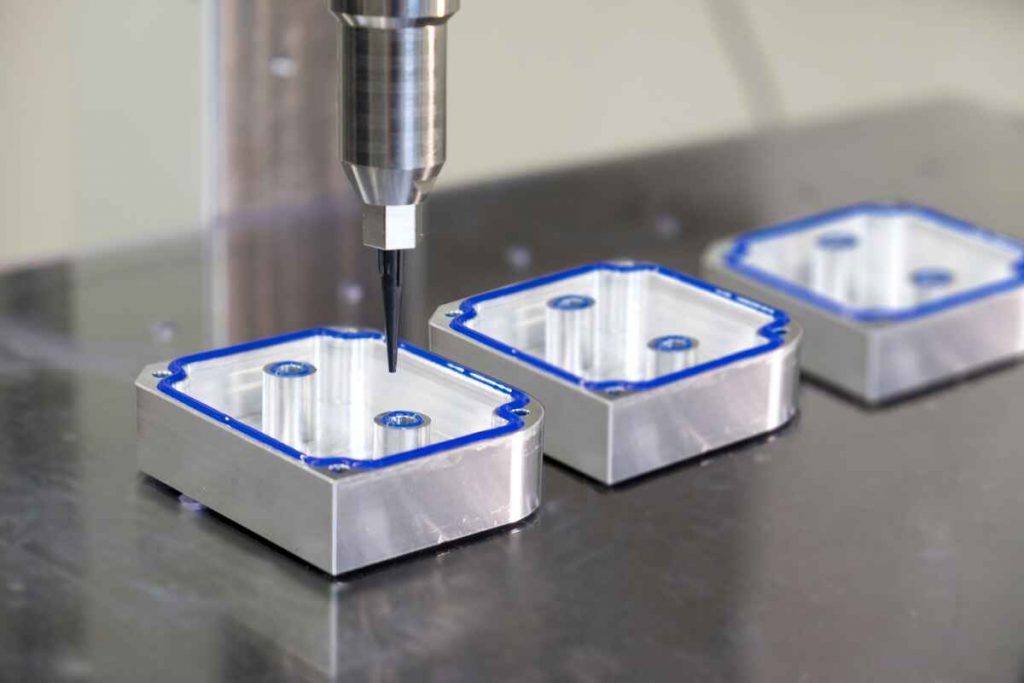 Special rotor-stator geometries allow flexible control of the amount of the liquid conveyed and the direction of the medium flow.
Alternately opening chambers provide for a gentle transport of the medium inside the dispenser and a pulsation-free output.
Each individual dispenser chamber conveys an exactly defined volume of medium and works simultaneously as sealing line in the way of the pump inlet and outlet side.
RD-EC (Easy Clean) dispenser platform
With the current generation of RD-EC (Easy Clean) dispensers cleaning and maintenance costs are specifically reduced to a minimum and a high level of system availability is assured in the industrial production processes.
The housing shape of the EC dispenser allows an easy and comprehensive access to the inner pump area – especially to the rotor and drive shaft – even without disassembly of the sealing housing. In addition, the costs for cleaning materials and their disposal can be reduced significantly. As a consequence, production at smaller batch sizes can be realized economically and lines resources operated on higher utilization rates.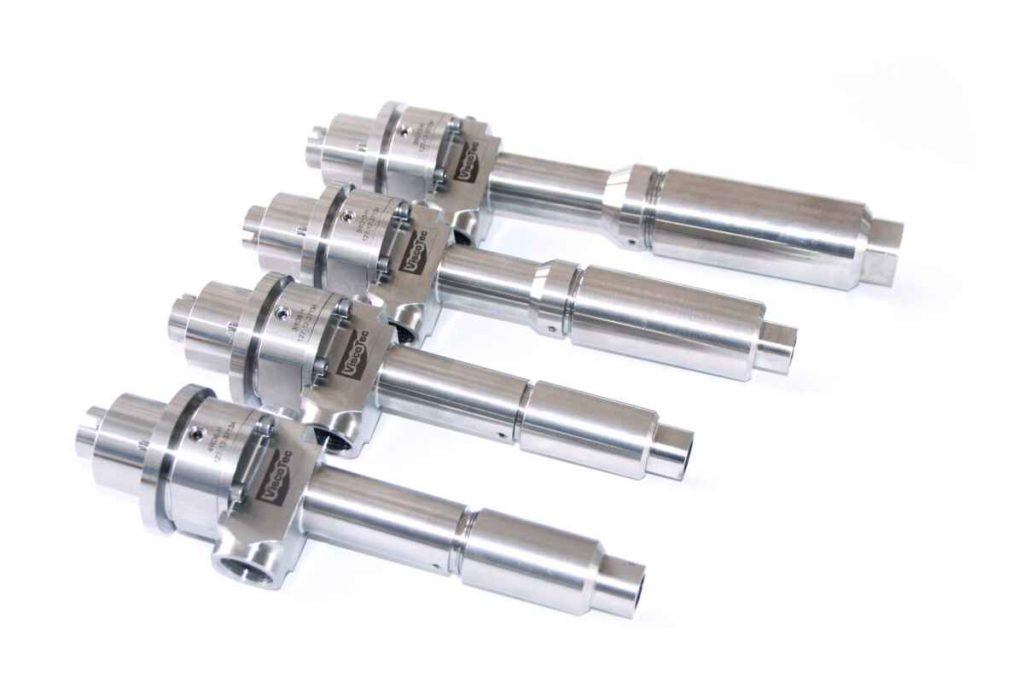 Which product do you require?
Together we will find the perfect solution for you.