Description
Accurate, clean, automatic and repeatable: For precise material handling and exact compliance with the filling amount.
Volume flow: from 13 ml/min – 150 l/min
Smallest filling quantity: 0.5 ml
Area of application: Filling, process dosing
1-component filling pumps
RD series hygienic design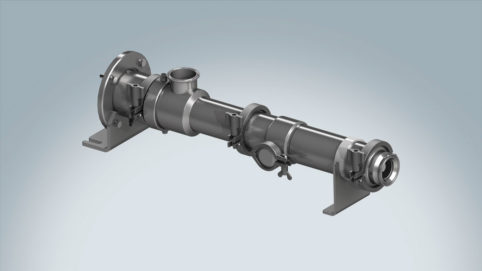 Dosing volume: 10 ml to 2,000 ml
Volume flow: 13 to 150 l/min*
EHEDG compliant design
Cleaning and sterilisation in installed condition
VFL series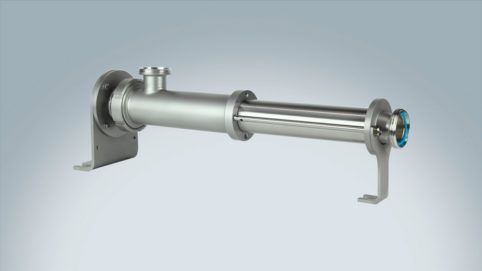 Dosing volume: 10 to 2,000 l
Volume flow: 13 ml/min to 150 l/min
Fast and easy clean version
RD Pharma series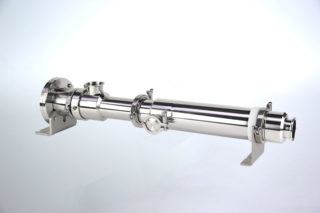 Dosing volume: 10 to 2,000 ml
Volume flow: 13 ml/min to 80 l/min
EHEDG compliant design
Cleaning in installed condition
2-component filling pumps and multiple fillers
Upon requests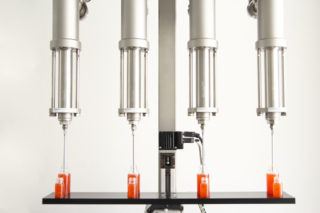 Application examples
Delivering / Filling
You want to fill high-viscosity and/or abrasive media from large containers into small pails? With ViscoTec metering systems / filling systems you can fill cartridges, tins or buckets reliably and in a way that is gentle on the product.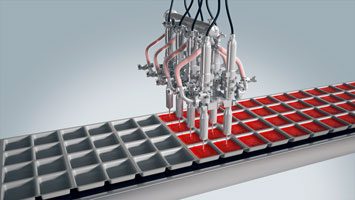 ViscoTec are equipped to meet every challenge in the field of product delivery, as certain factors play a significant role in this area: for example, high temperatures during a hot delivery procedure or CIP and SIP require a good deal of know-how when it comes to selecting elastomers and seals. All our delivery systems can be used for semi-automatic and fully automatic delivery tasks.
Tubular bag filling
Our filling pumps are perfectly suitable for filling various fluids in tubular bags. Even solid-containing materials can be filled absolutely shearsensitive and precise. Due to the gentle endless piston principle, material properties remain completely.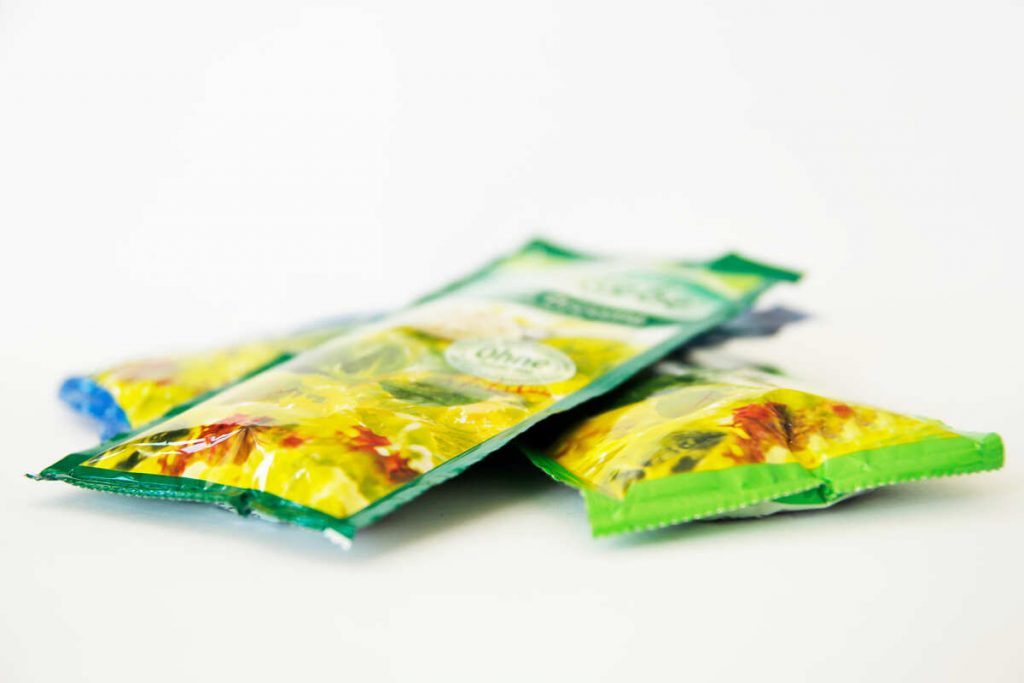 The material to be filled is kept stored in a hopper. At the outlet of the filling pump is a filling organ, which is integrated in the format tube of the vertical form fill seal machine. The filling  pump and organ are managed by the ViscoTec controller. The vertical form fill seal machine's controller issues a digital "start signal" to the ViscoTec controller and receives a "finished" signal in return once dosing is complete. As a system supplier we also offer emptying and preparing systems for viscous fluids and pastes.
Process dosing
Continuous dosing, free of pulsation and constant even at variable back pressures – that is our speciality.
If the product is viscous, abrasive or contains solids too, or if it requires gentle dosing due to its shear sensitivity, our dosing pumps and mixing heads are your first choice.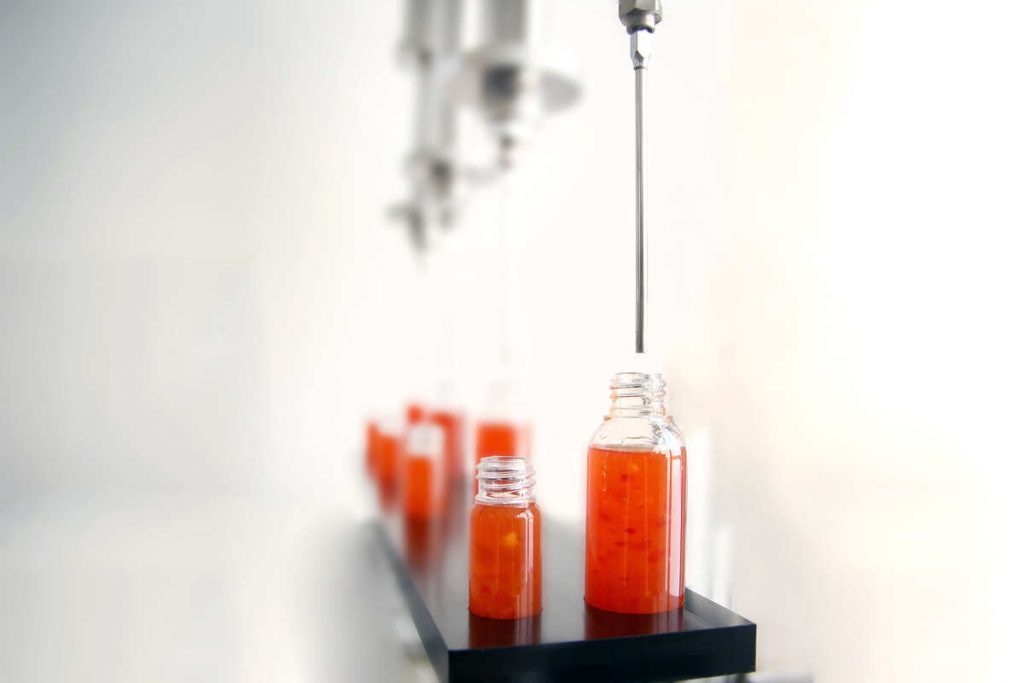 We cover dosing flows of just a few μl/min up to several 1000 l/h. You will benefit from our experience in the plastics industry in particular, when it comes to dosing paints, nanosuspensions or additives.
Which product do you require?
Together we will find the perfect solution for you!