Description
The original preeflow mounting, process and electronic accessories for eco-PEN, eco-DUO and eco-SPRAY are sold as well.
Just send us article numbers and the amount numbers you need and we will quote the prices for you. Call us or send an e-mail
Some frequent used parts as example:
Fittings example for your eco-Pen input:
131448 Straight screw for material supply G 1/4″, aluminum anodized for tube 8×1 (for eco-PEN600 / 700)
20681 Adapter with quick coupling from luer-lock to a 6 mm tube (for eco-PEN/eco-DUO) with sleeve nut
21750 Catridge adapter with vent valve for eco-Pen300/330/450 or
21811 Catridge adapter with vent valve for eco-Pen 600/700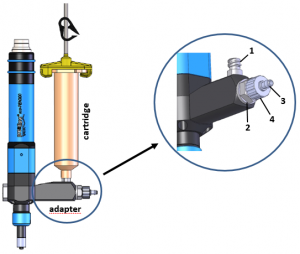 Items example for use with a robot and eco-Pen 600/700:
21637 attachment eco-Pen 600/700
21639 Universal U-Track
21640 adapter plate for benchtop robots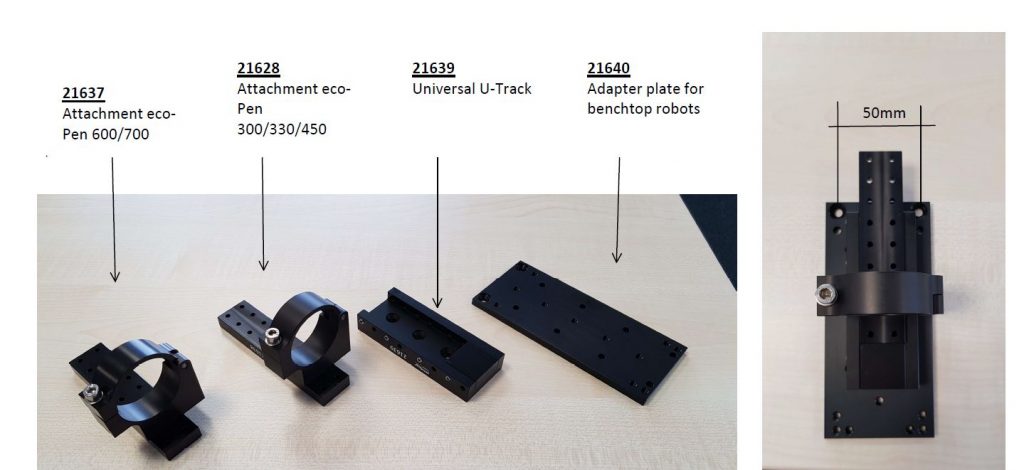 Which product do you require?
Together we will find the perfect solution for you.