2-component dispensers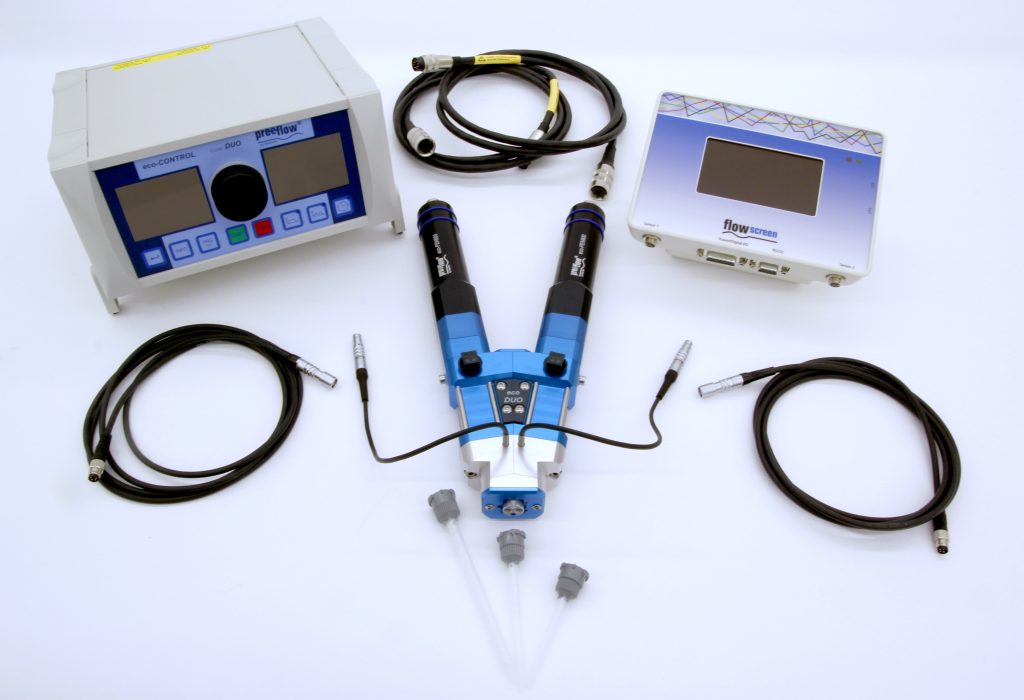 preeflow® eco-DUO
Delivery time: 1-2 weeks.
For prices please contact info@scanmaster.dk or call us +45 4582 8090The first purely volumetric dispensing system for precise mixing and applicating minimum quantities of two-component fluids and pastes (for example adhesive dispensing). With targeted controlling of the single components the mixing ratio can be adjusted up to the second place after the comma.
Independent from viscosity fluctuations a clean and process reliable dosing can be realized.The controlled cutoff thanks to the suck-back effect marks the preeflow devices of the eco-DUO series next to many other features.
Due to the integrated pressure sensors in the 2-component dosing head, combined with a flowscreen pressure evaluation, a safety shut down is guaranteed at any time.
The 2-component dispenser preeflow ® eco-DUO convinces
Valveless sealed technology without dripping
Dosing pressures up to 40 bar are possible
The pressure tank is not required with self-levelling fluids
Repeat accuracy > 99 %
Self-sealing: No pressure valves are necessary
Dosing accuracy ± 1 %
Guaranteed safety shut down
Showing 1–8 of 10 results