Description
Precifluid Easy complete unit 3cc includes:
Control unit
DropGun 3 cc with DropRin
Starter kit
LEMO cable
1 finger switch
1 power supply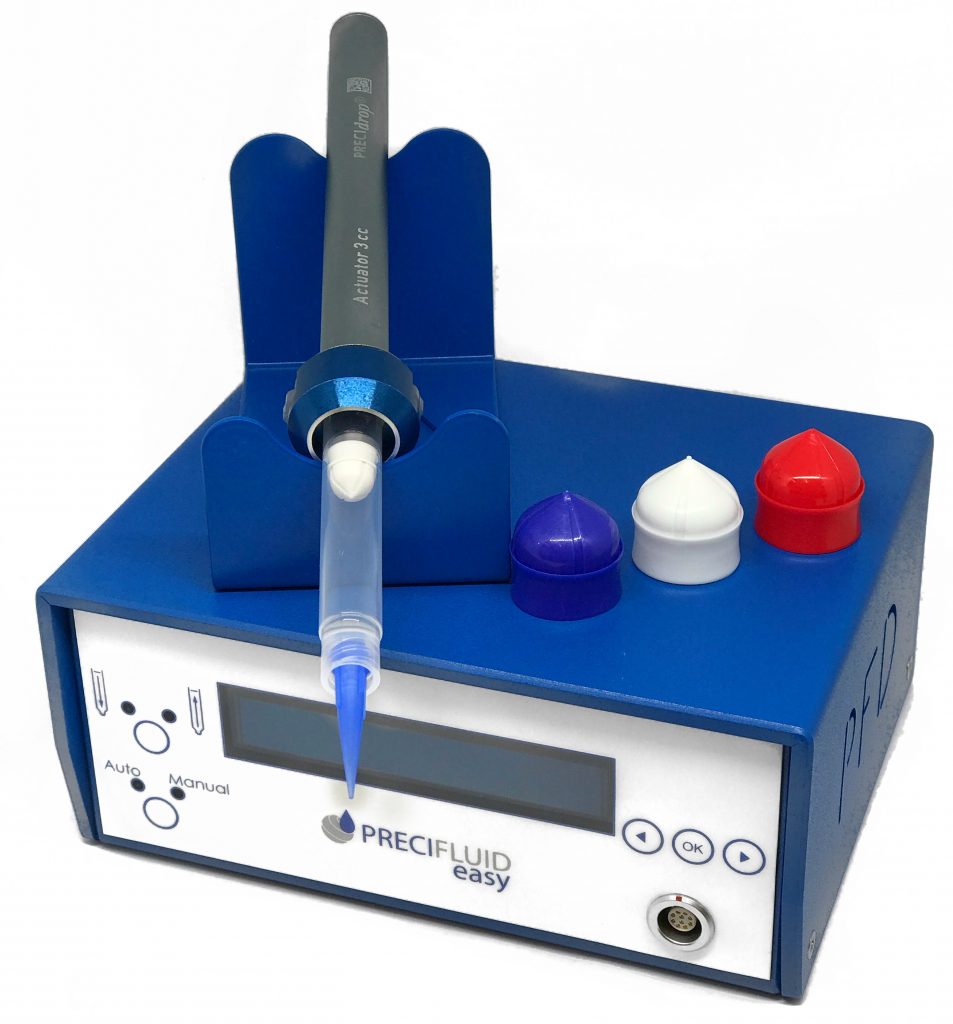 Functions
Thanks to a high performance linear actuator, the PreciFluid easy® performs a linear progression of the piston in contact with the fluid. The screw activated by the step-by-step motor is highly precise and is linked to the piston thanks to a patented electromagnetic connection system.
The system also offers a high pushing capacity going beyond 500,000 cps
with a torque multiplication. The dispensing cycle consists in the forward movement of the piston in a defined volume and speed.
The equipment can operate in two modes:
Manual: As long as the cycle is activated by the foot pedal or finger switch it dispenses at a defined speed.
Automatic: Each pulse (foot pedal or PLC control finger contact) the dispenser performs a dispense following the set up parameters.
PreciFluid Easy 3cc specifications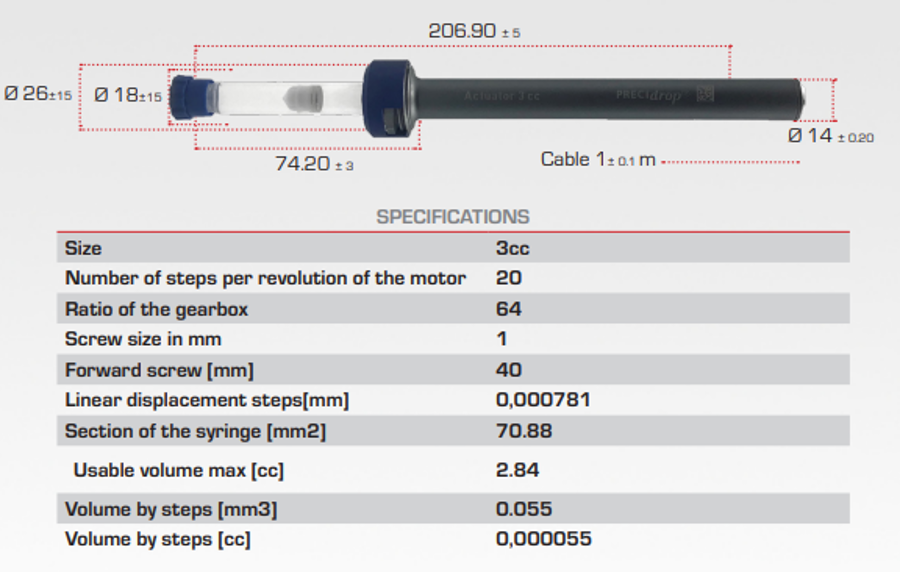 PreciFluid controller specifications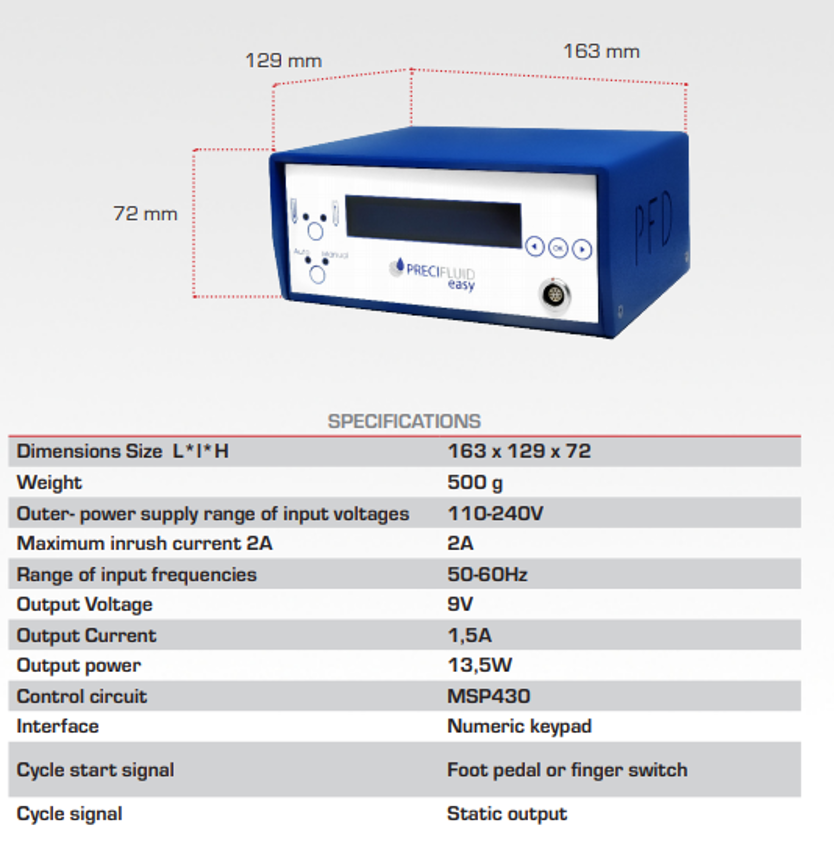 Characteristics: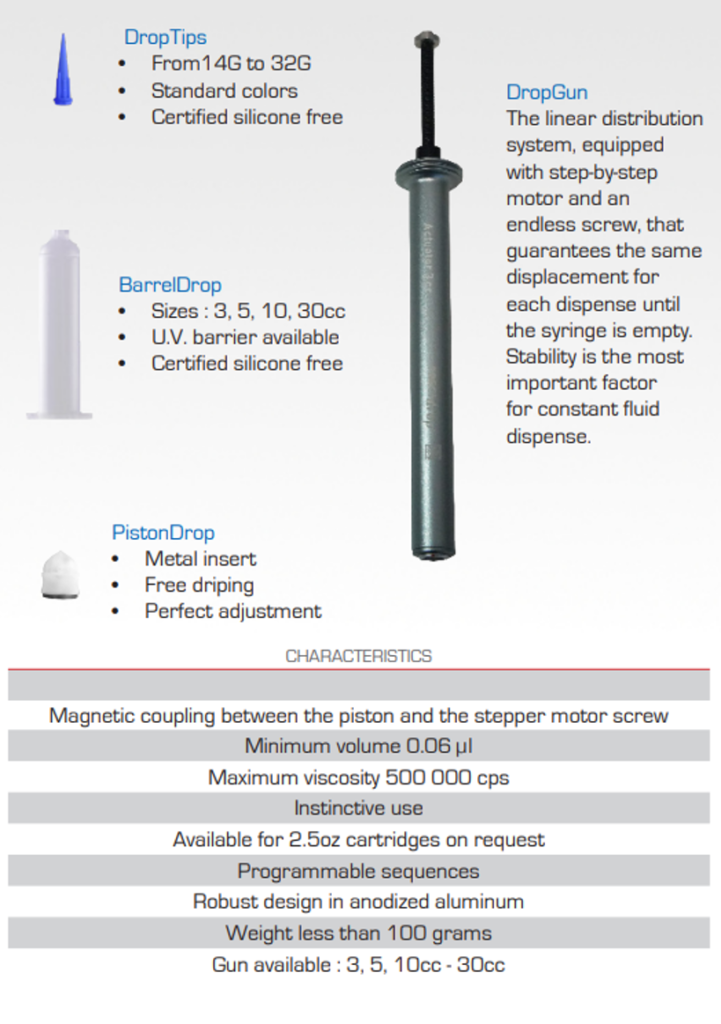 Watch this video to learn more about the product
Which product do you require?
Together we will find the perfect solution for you.